Thesis printing in Vienna: Reliable. Quickly. In top quality.
Who is at work for you here
Thesis binding in Vienna: Reliable. Quickly. In top quality.
Who is at work for you here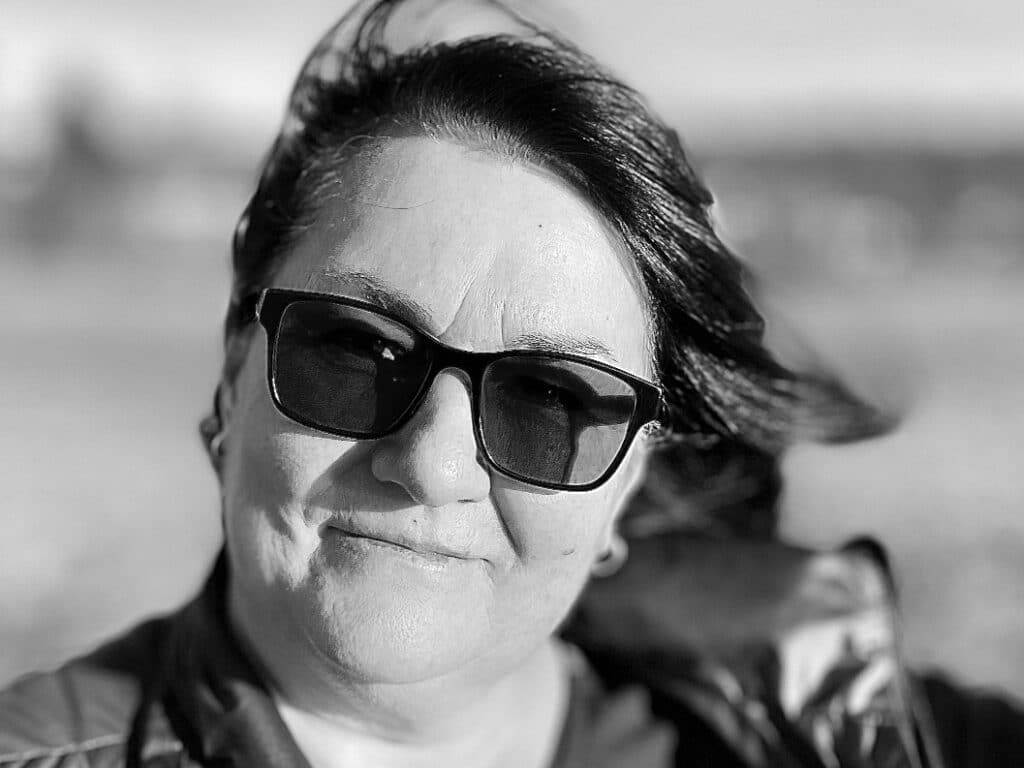 The businesswoman with the big heart. Elisabeth cares sacrificially for the team and for office dog Kimi, is responsible for accounting, administration and customer contact and is also active in the day-to-day business during the peak season. Conscientiously she takes over the final inspection. Personally, she is also interested in books. And she likes to travel to cities.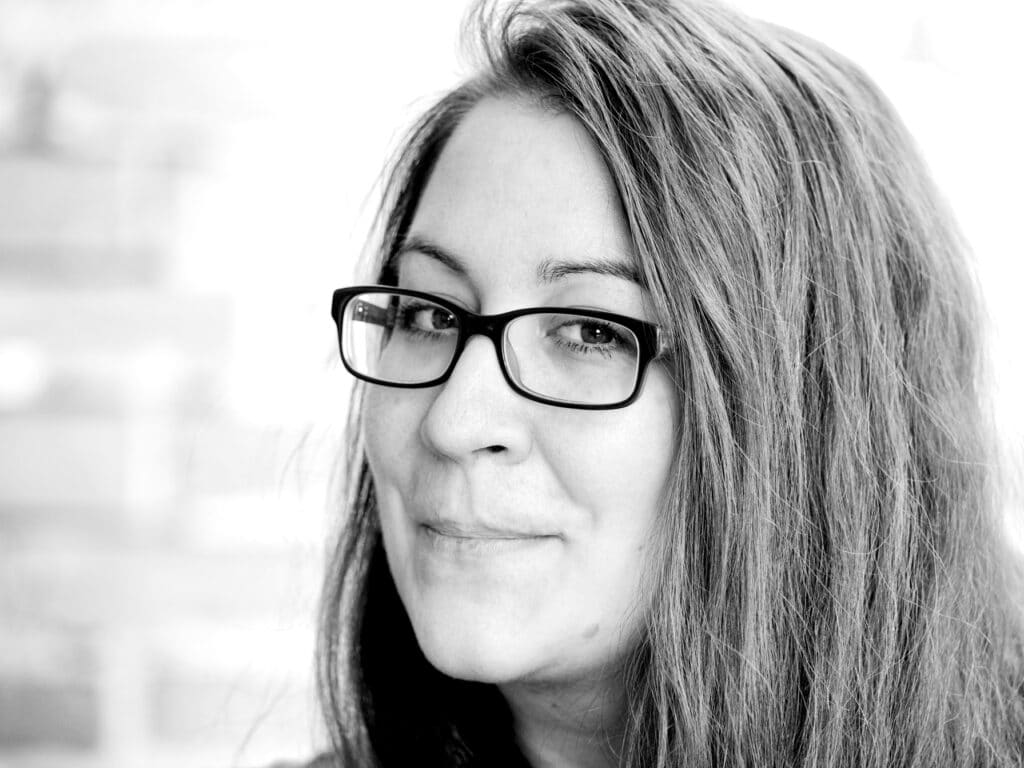 Melanie is the daughter of the company's founders and the pearl of the company: She is the managing director under trade law, handles the day-to-day business (printing, binding, embossing) with full commitment and always has an open ear for customers. As a former Sinology student, she can empathize with the students' concerns, patiently and kindly solves every problem, and is also a calibrated contact person in English for important questions. Outside of work, she enjoys reading and watching English-language films.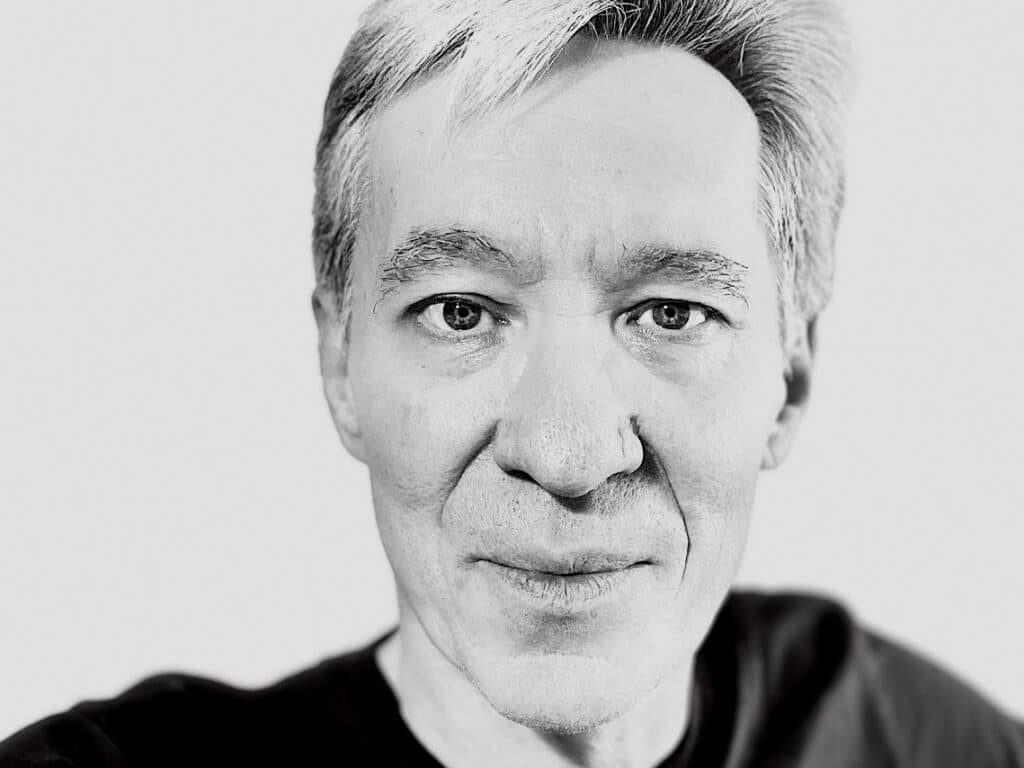 Company founder Emmerich works as a gray eminence in the background. With extensive know-how, knowledge and experience in technology, business and teaching, he takes care of day-to-day business and customer contact, purchasing, technology, marketing - and everything else that comes up. Emmerich always likes to keep an eye on the big picture and is the strategist in the team. When he's not working, he's out photographing or filming, in nature or on a city break.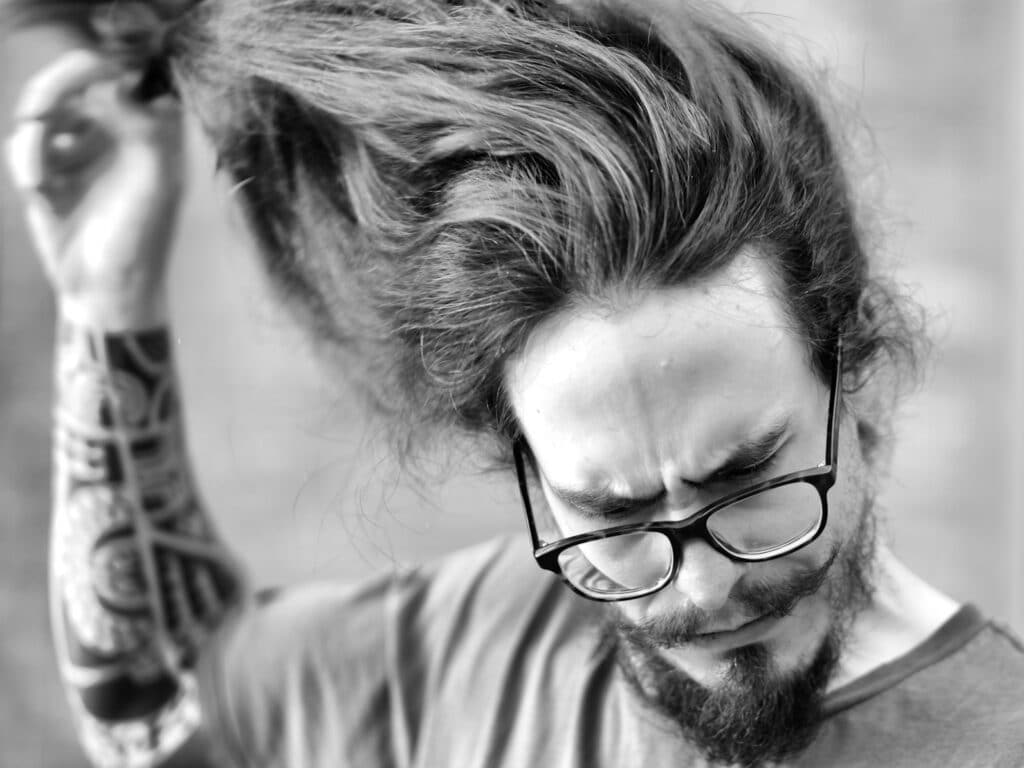 Son Mark, with his training in media technology and media design, is the creative one in the team and the expert on everything to do with Photoshop, Indesign, photography and photo editing. He is involved in caring for the disabled, but is always on hand when there's a fire - and in his spare time can be found on bikes, preferably dirt biking, downhill and taking photos.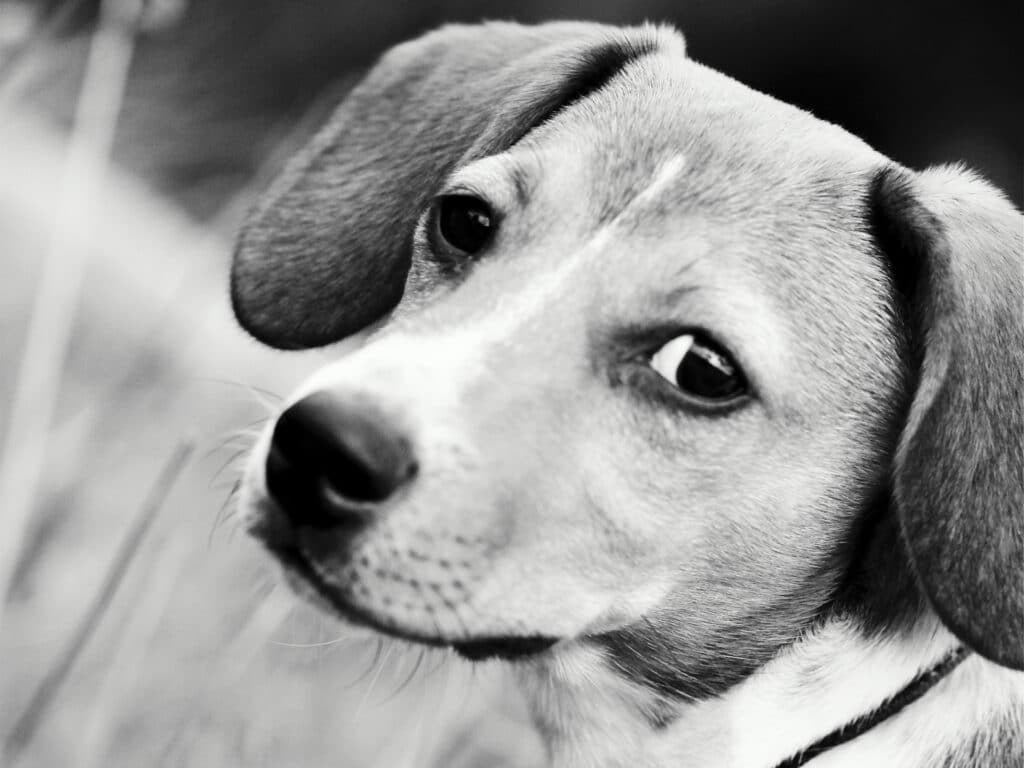 Kimi is our mascot and with always new ideas she is responsible for the fun factor at work. Should you have your thesis bound in Vienna and come to pick it up in our store, you are welcome to meet her. She is already looking forward to it.
For eleven years, we have been supporting students and pupils as a team of experts in all aspects of thesis printing in Vienna. We advise actively, ask questions and implement. As a family business, Diplomarbeitsbindung focuses on humanity, honesty, reliability and perfect customer service.
We are THE reliable problem solver when it comes to your thesis. Everything has to be right for your thesis. Whether you want to have your bachelor or master thesis bound or your diploma thesis printed and bound in Vienna:
You need contacts who understand you,
Who listen to your questions and give you the best information.
Who will support you as soon as possible so that you can deliver your work on time.
Which offer you the best quality and a beautiful look at a reasonable price.
Thesis printing in Vienna: We are family
We too started small: in 1999 we began trading and servicing copying systems, and since 2010 we have been in the business of thesis binding. We didn't come from a garage, but for years we printed in our children's room - first with one, then with two and then with three printers. Right from the start, we scored points with service, reliability, different materials than our competitors and good prices - and quickly gained customers. And it was fun to offer students an unforgettable service at this final stage of their studies.
As a team of four (father, mother, daughter, son) we moved in 2015 from our private apartment to our loft in the art district of the beautifully revitalized old Ankerbrot factory with countless galleries and exhibition spaces. Here we have more air, and also more to offer: More space, more professional customer contact, more excellent presses and equipment for production. With our large production press and cutting machine, we can also print your thesis borderless and in oversize format - an important service for architecture students and HTL graduates.

Professionals with respect and attentiveness
For us it is clear: respectful interaction with each other is the basis for personal growth and joint success. Just as we behave as a team within our family business, we also act in the same way externally. We are uncomplicated, act pragmatically and would like to help you to have your thesis printed in Vienna as easily as possible. Personal commitment, attentiveness and accommodating action in every situation are the basis of our cooperation with students.
In doing so, we focus entirely on your benefit: Speed, beautiful design and convincing quality with a razor-sharp print at fair prices. We achieve all this with state-of-the-art technologies. We believe in what we do: Our books come with a lifetime guarantee. If a book ever opens, we'll re-bind it free of charge for as long as we're around. (We have never had to do this before).

Why we want to support you
Because we enjoy being able to help and support you on your way.
Because the gratitude inspires us when we were able to help you out of the "time mess".
Because we like to be responsible for our own success and actively participate in the success of our customers.
What our customers say about us
Hundreds of Google reviews with top marks speak a clear language.
What our customers appreciate most about our services: The personal support, our fast pace and the fair prices. We are your experts for thesis binding in Vienna!
Here are some Google reviews:
- I can only recommend you to have your thesis bound here! My thesis was bound very nicely and was ready for pickup the very next day! The pickup was very flexible, and I was even allowed to come by shortly after opening hours, as I had no other choice. The price is also unbeatable! Melanie is super sweet and helpful and answers immediately if you have a question. I am fully satisfied, thank you so much 🙂 .

Google
- I had called late in the evening at 9:00 pm about binding a written submission (because it was quite urgent). They helped me immediately and assured me that I would get the work bound tomorrow. And really: The work was super fast the next day already ready.

Even if there are questions in between, they are always available.
Bottom line: I got the work printed and bound in less than 24 hours, and at just over half the price than anywhere else.
Thank you so much! 🙌🏼

Google
Hands down the best service I have ever received. Very professional, very fast and super friendly. They will address all your concerns and answer your questions in no time. The quality of the binding is great as well. Special thanks to Melanie for assistance! 🙏🏻♥️

Google
- Highly recommended! I called and got all the info right away. It was no problem to order the work in three different colors and they even had my university's logo embossed. Although I didn't really have any stress, the work was delivered extremely fast! I ordered on Friday, and by Monday they arrived in the mail (packaged very nicely with corner protectors). Price also completely fair. Will definitely recommend it to others, and thank you again 🙂

Google
- Excellent service and high quality. The staff is very nice and cooperative. They even helped me when I had problems with the files and are generally very accommodating. If you print here, you can really only expect good service and excellent, visually-beautiful products. The price-performance ratio is also a very big plus. Highly recommended, especially for students. 5/5

Google
We manufacture for countless universities, technical colleges and HTL's - here is a small excerpt:
FH St. Pölten
FH Technikum Vienna
FH Wiener Neustadt
Module University
FH Vienna WKO
JKU Linz
Lauder Business School
Meduni Vienna
Mdw University of Music
Sigmund Freud Private University
University of Graz
University of Salzburg
University of Vienna
Vedmeduni Vienna
HTL Mödling
HTL Vienna West
HLUW Yspertal
HTL 3 Rennweg
Camillo Sitte Civil Engineering
HTL Vienna 10
HTL Donaustadt